In their highly anticipated rematch, Dennis Orcollo shows why he is one of the most dangerous players in the game today. Coupled with his excellent ball striking ability, his knowledge of the game is continuously expanding making it bad news for his future opponents.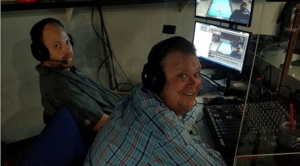 Some great commentary was provided by Jeremy Jones, Shannon Daulton and other guest commentators over the 4 day battle!
With a final score of 40-33, this makes it 1-1 as they each have won a set a piece. A "tie-breaker" is already being talked about so look out for one on the horizon.
The daily recap was provided by fellow onpocket.org member Joe Long.
Day 1
Day one ends 10-7 Dennis. I picked up the match at 3-3. it seemed that neither player had quite settled in completely, with Tony uncharacteristically missing some long rail banks and Dennis having some trouble with the speed when running balls. Jeremy had commented that it could have been worse for Tony, but for some lucky rolls that hooked Dennis after Tony at apparently sold out. From what I saw, Tony missed a few very easy shots that he did not miss in the first match, shots that cost him several games.
Day 2 promises better play, as each man has now gotten the feel of the table.
Day 2
Day two has concluded and the champion from Mindanao is threatening to run away with it. Though Orcollo was leading 10-7 going into the day, Tony came out strong, evening the match at 10-10. After that, though, Tony's uneven play and questionable shots began to punish him, as Dennis cleaned up on Tony's errors, often unforced, to take a 20-13 lead. The frustration was evident on Tony's face, as he tried anything to recapture his California magic, but in Spartanburg, South Carolina, it was Robocop's better ball running that won the day.
Saturday, it will be crucial that Tony come with his A game, because this is not an ahead set. You cannot win back the games you gave away earlier in the session; a bitter pill that Dennis has been sucking on since July, losing a close match 40-38.
Day 3
Today was moving day for Tony; he was down 7 and needed to play his best. The first few hours of the day was all Tony as he won six in a row to get back into the contest.
Tony's best tactic had been moving the balls up table and capitalizing on his knowledge of the end game. That tactic worked very well earlier, with him stealing several games from Dennis. The turning point of the match was when Dennis, needing one, erred by failing to concede a ball in Tony's pocket, double kissing it and leaving it in the jaws. Tony then commenced to run eight balls from nowhere, but he needed nine, having scratched early in the game. The ninth ball came up, and Tony inexplicably scratched on the spot shot, leaving Dennis a spot shot for the win, which he put down. After that game, the momentum all turned in Dennis' favor. Tony became clearly fatigued, both mentally and physically, and Dennis began winning all the games back that Tony had won earlier. When the smoke cleared Saturday night, Dennis finished with a 30-21 lead. Tony cannot say he didn't have his chances. But this format means you have to play long sessions if you hope to come from behind and I don't know if his stamina is good enough to play 16 hours on Sunday to win.
Day 4 (Final Day)
Congratulations to Dennis Orcollo, who defeated Tony Chohan 40-33. The match went into the wee hours 0430 EDT, with Tony winning six games in a row at one point. Dennis stalled at 38 and Tony's corner felt the momentum as Tony won game after game 8-0, 8-1, closing to 38-33. But Dennis saw a long rail bank he liked, made it, then made a tester to start his 8-0 run to get to the hill. After that, Dennis laid down a perfect break, and Tony tried to scramble them, leaving a ball for Dennis. It was another 8-0 there, but not without drama, as Dennis had to make two combinations in a row to close out the match. Tony showed great heart and never die attitude, just as Dennis did the first match. All in all, a very good match, and it is tied 1-1, with Tony looking to play one more set. Stay tuned…
Poster, pictures and stream courtesy of www.PoolActionTV.com.